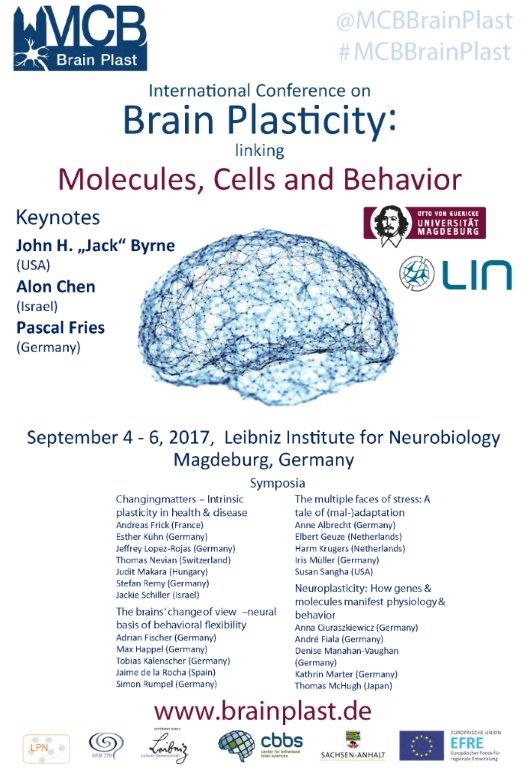 04.-06.09.2017 – MCB Brain Plast Conference
Members of the CBBS ScienceCampus and LPN Postdoc Network invited more than 100 scientists to the MCB BrainPlast International Conference Linking Molecules, Cells and Behavior, which was co-funded by the CBBS.
17 international well-known scientists were invited for symposia and keynote lectures linking molecular, cellular and behavioral plasticity.
Poster sessions for young scientists completed the well honored conference.
Impressions of the MCB Brain Plast Conference