To represent the interests of the PhD and MD students in the program, the CBBS graduate program can refer to 3 PhD representatives, one from each institution represented in the CBBS. The representatives are the voice of all PhD and MD students in the program and together with the coordinators of the CBBS graduate program, the PhD representatives have made it their task to continuously refine the program to needs of the PhD and MD students.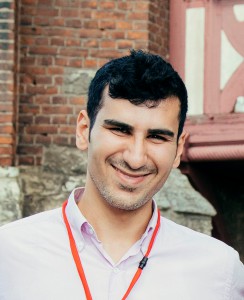 Babak Khodaie (he/him)
PhD representative from FME/OVGU
In the 2nd year of my PhD at the Institute of Physiology in Magdeburg, I am currently working on single cell recording techniques to investigate cellular and synaptic mechanisms by which our neurons can store information and change their synaptic connections. I am especially interested in dopamine dependent changes in synaptic plasticity along the dorso-ventral hippocampal axis. I am a fellow of the International Graduate School ABINEP.
I have finished my veterinary education in Iran and at the same time, I was working at Shefa Neuroscience Research Center in Tehran. Here, we were interested in spreading depression, which is known as a pathological phenomenon underlying migraine and some other neurological disorders.
As a member of the PhD representatives from the Medical faculty of the Otto-von-Guericke University, I would like to help to integrate new PhD students in existing PhD networks of the OVGU. A step, of which I believe, is extremely important, not only for current period as PhD student, but also for building up a stable network for our future careers as senior scientists.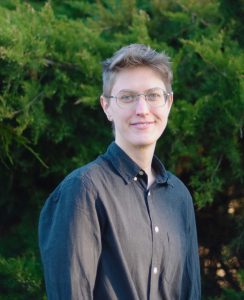 Alan Tobias Price (they/them)
PhD Representative from OVGU/DZNE
I have been working in the lab of Dr. Motoharu Yoshida at the DZNE since 2019. My project is part of CBBS NeuroNetwork 13 "Dopaminergic modulation of working memory-related persistent neuronal activity: from molecules to behavior" where I am the PhD student responsible for the "molecule" side. I use in vitro patch clamp electrophysiology to identify and understand the molecular mechanisms and modulation of persistent firing at the single cell level. Before joining the neuroscience community here in Magdeburg, I wrote my masters thesis in Human and Molecular biology at the University of Saarland, and completed my bachelor's degree in Neuroscience and Psychology at the Ohio State University.
As a recipient of a NeuroNetworks funded PhD position and working at the DZNE as a university employee, I often find myself at the intersection of the institutions represented by the CBBS, and one of my goals as a PhD representative is to encourage conversation and cooperation between the institutes, so we can all benefit from our shared resources and expertise. I am also active in the LGBTQ+ community here in Magdeburg, and am committed to supporting underrepresented groups in academia.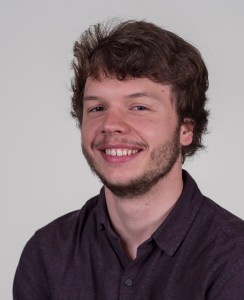 Sebastian Samer (he/him)
PhD representative from LIN
Before joining the lab of Michael Kreutz ('NPlast') at the LIN as a PhD student in 2017, I studied biotechnology and molecular neuroscience in Aachen and Tübingen.
In my project I work on transport mechanisms along cytoskeletal components that enable the communication between dendritic spines and the nucleus via specific signaling molecules. By changing the transcriptional program of the cell, they influence neuronal plasticity, which constitutes the basis of memory formation.
As a member of the PhD representatives at the LIN I try to support our PhD students and help with the organization of different social events. The CBBS network is a great opportunity to extend such efforts in attempt to create a bigger community of neuroscience-interested people and vivify PhD life here in Magdeburg. That does not only benefit science, but can also help everybody to network, make friends and decide about future career paths.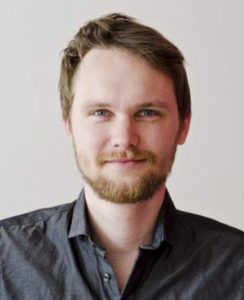 Jürgen Kröger (he/him)
PhD representative DZNE
I have been part of the neuroprotection group of Professor Dr. Notger Müller since 2018. In my basic research I am focusing mainly on visual attention, distractor inhibition and implicit learning. I am especially interested in whether implicit learning of a given (spatial) distractor distribution within the visual field could influence the frontoparietal attention network, which is typically associated with conscious, explicit attention shifts and if this would affect a top-down modulation of retinotopic visual areas.
Before coming to Magdeburg, I completed my Diploma in Biology at the University of Rostock and wrote my master thesis in Cognitive Science at the University of Osnabrück.
As PhD representative of the DZNE Magdeburg I support our local doctoral researchers. Additionally I am in contact with our other DZNE sites and their representatives all around Germany in order to improve the conditions of our PhDs.
Former PhD representatives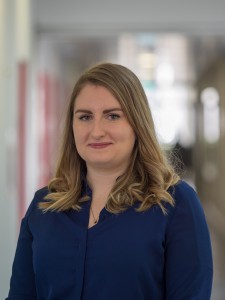 Theresa Weidner
PhD representative from LIN
I have been working in the department of Prof. Frank Ohl at the LIN since 2014. Here, I wrote my Master thesis and now I am in my second year of the PhD. My project is part of the CBBS NeuroNetwork 10 "Optogenetic Read/Write Neuroprosthesis for Sensory Substitution" and my part is to test an optogenetic neuroprosthesis in the primary sensory cortices of an animal model.
Being educated in biology (B.Sc. in Mainz) and neuroscience (M.Sc. in Magdeburg), I am interested in illuminating the complex dynamics of the brain networks in learning and behavior. Different brain regions need to interact and even the smallest networks need vital links for the organ to function. Similarly, it is also important to connect between the multiple brain research networks in Magdeburg on each career level for the research field to flourish as a whole. Therefore, I am looking forward to represent the LIN's PhD students in the CBBS graduate program and to further promote communication between the PhD students of its cornerstones OvGU, DZNE and LIN.
Almost every PhD and MD graduate student has to struggle during his/her PhD. In case you need a person to share your problems with, please contact us.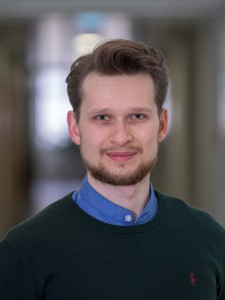 Jan Teuber
PhD representative from OVGU
Being a postdoctoral researcher in Oliver Stork's Lab I have predominantly been working on the influences of the ubiqituin ligase Praja1 on various intracellular signalling pathways and the functional effects of Praja1 activity in different cell types. To that end, non-neuronal cellular models as well as primary neuronal cultures are investigated. Furthermore, behavioural studies complement the findings from cell culture and molecular biology.
Education
Medical dissertation, Otto-von-Guericke-University in Magdeburg (Germany), 2015
M.A. in Philosophy, Otto-von-Guericke-University in Magdeburg (Germany), 2013
Medical Licence, Otto-von-Guericke-University in Magdeburg (Germany), 2012
Postgraduate course "Neuroscience for medical students", Otto-von-Guericke-University in Magdeburg (Germany), 2008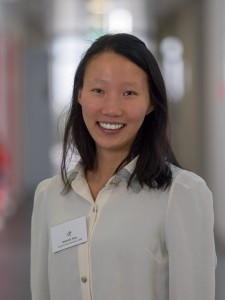 Antonia Yam
PhD representative from DZNE

I am a 2nd year PhD student in the group of Alexander Ditjatev at the molecular plasticity department of DZNE, Magdeburg. In my PhD project, I am investigating the relationship between brain extracellular matrix and epilepsy using multiple electrode arrays. My project is part of the ECMED program, a European Commission funded ITN, which has 10 other academic and industrial partners across Europe.
Before I joined ECMED, I did my bachelor and master degree in Neuroscience (2008-2012), in Bristol, UK. My research interest lies in the pathological basis of neurodegenerative diseases. For my current project, I aim to find better interventions related to ECM for epilepsy.