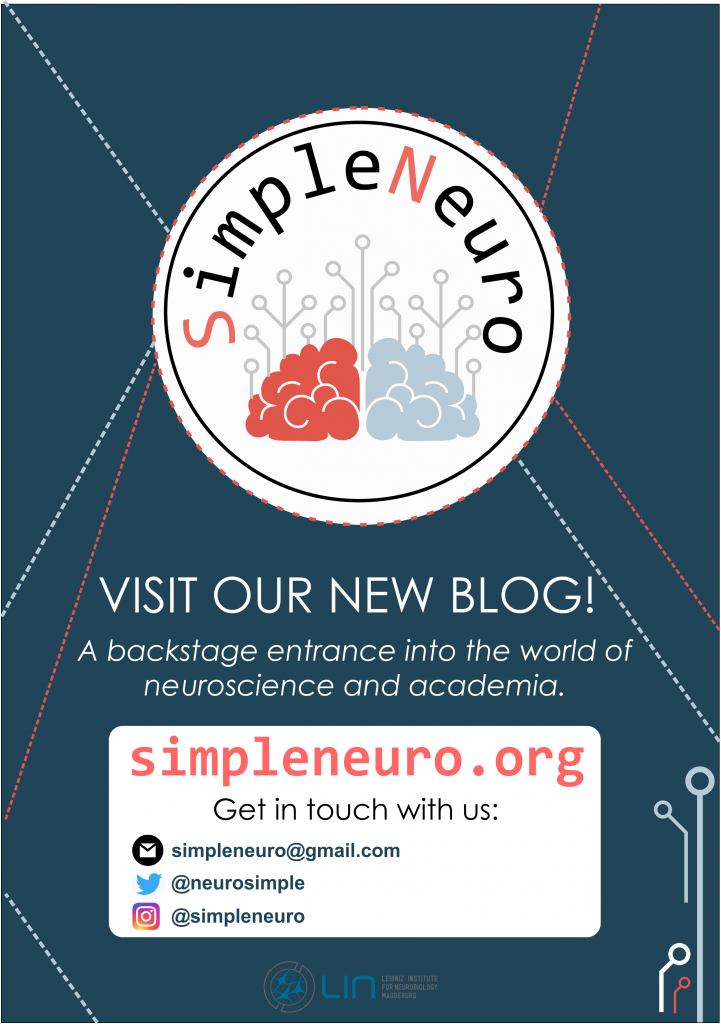 The project simpleneuro.org was launched about a year ago by Marina Zempeltzi and Marcel Brosch and many new faces have since joined the crew. A team of around ten young researchers set on making this blog a lively one. Expect more articles to come in a regular way every month.
Do not hesitate to spread the word around as everybody needs a bit of science in their life and sharing is caring.
If you are interested in participating, or have ideas or suggestions, you can contact them at: simpleneuro@gmail.com.
You can also find them on: Twitter: @neurosimple, Instagram: @simpleneuro