When:
15. June 2021 @ 17:00 – 18:00
2021-06-15T17:00:00+02:00
2021-06-15T18:00:00+02:00
NEUROASSEMBLY Seminar Series
initiated by students of the master studies Integrative Neuroscience
Dr. Susana Lima (Champalimaud Neuroscience Program, Lisbon, Portugal)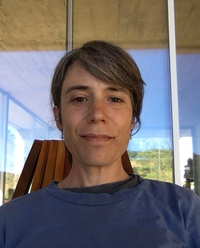 >>Neural circuits controlling sexual behaviour<<
15.06.2021

5 p.m.
Abstract:
Sex is intrinsically rewarding but can also be costly, by increasing the risk of predation or infection. Therefore, it is not surprising that natural selection reinforced mechanisms that underlie the execution of species-specific copulation patterns, ensuring that they are initiated when fertilization is most likely, and inhibited after consummation. In many species, this is achieved by placing ovulation and sexual receptivity under the control of sex hormones in females, and by the establishment of a refractory period after ejaculation in males. We study female and male sexual behavior, using the mouse as model system and employing a combination of electrophysiological and genetically encoded imaging and anatomical tools to understand how the coordinated activity of different neuronal populations underlies the flexible, state dependent control of this fundamental behavior.
More information about the lecture series can be found
here
.