When:
28. September 2021 @ 16:00 – 17:00
2021-09-28T16:00:00+02:00
2021-09-28T17:00:00+02:00
IBIO NEUROASSEMBLY Seminar Series
initiated by students of the master studies Integrative Neuroscience
Dr. Mathias V. Schmidt (Max Planck Institute of Psychiatry, Munich)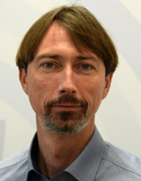 >> The genetic risk factor FKBP5 as target to boost stress resilience <<
28.09.2021

4 p.m.

Meeting ID: 635 1682 5066
Passcode: 319675
Abstract:
The increasing rate of depression represents a growing threat to our society and a dysregulation of the body's main stress system is a major hallmark of this disorder. The co-chaperone FK506-binding protein 51 (FKBP51) is a very promising target molecule directly regulating stress hormone activity. We utilize conditional FKBP51 knockout or overexpression in specific brain regions in combination with environmental challenges to assess the contribution of FKBP51 to stress vulnerability. Our results demonstrate that manipulating FKBP51 levels in specific brain areas alters the animals' emotional and cognitive behavior as well as metabolic control, which can lead to improved stress resilience.