Let us celebrate DIVERSITY with an international picnic!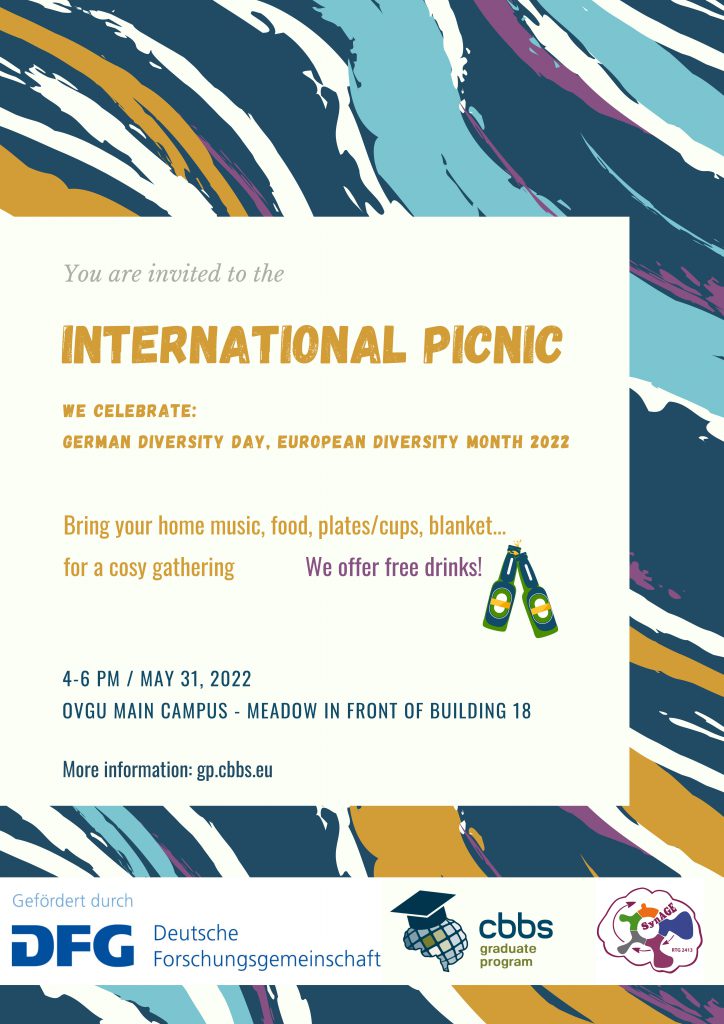 On the 31st May 2022 4 p.m., we would like to celebrate with you the 10th anniversary of the German Diversity Day with a picnic together at the OVGU main campus – Meadow in front of Building 18.
Under the motto "Bring your country to work"- Jing Ma will share her "adventure" experience in Germany as a foreign PhD student. We embrace, enjoy and grow together in diversity!
For a cosy afternoon, you are welcomed to recommend to us 1-2 popular songs from your home country via email to contact@synage.de to prepare a playlist.
For a cleaner planet, we recommend you to bring your own plates, folks, cups and blanket. And free drinks are offered!
In case of questions, please do not hesitate to contact us: contact@synage.de or jing.ma@ovgu.de