CBBS GP Workshop: Publication Strategies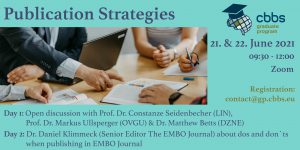 With that online workshop on publication strategies PhD/MD students and postdocs will get the chance to meet and get advice from Prof. Dr. Constanze Seidenbecher (LIN), Prof. Dr. Markus Ullsperger (OVGU) and Dr. Matthew Betts (DZNE) on:
How to find the right journal for publishing?
How to develop an own publication strategy?
How to deal with impact factors?
How do reviewers work?
How important is open access publishing?
Are preprint servers recommendable?
What is predatory publishing?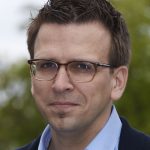 On the second day, Dr. Daniel Klimmeck working as senior editor at The EMBO Journal will briefly report on EMBO and the usual methods of publishing and shed light on dos and don`ts when publishing in EMBO Journal.
Details can be found in our calendar.
Registration via mail.