On October 6th, 2021, we invited all cbbs and cbbs gp members to the annual cbbs meeting. The meeting was opened by the State Secretary Thomas Wünsch and the Rector Jens Strackeljan. After the scientific exchange, the cbbs gp presented the last years work and discussed with the PhD/MD candidates and Postdocs perspectives of the cbbs graduate program.
First, special successes of the Magdeburg neuroscience community like the ERC projects of Markus Ullsperger and Esther Kühn, the DFG-funded associations SFB 1436 and Research Group 5228, and the Central German location Magdeburg-Jena-Halle of the German Center for Mental Health, were presented.
In the second part, the Best Papers of the Year 2020 selected by the CBBS members were presented. The winner in the category "Animal Experimental Research" is the team led by Alexander Dityatev from the German Center for Neurodegenerative Diseases e. V. (DZNE) Magdeburg. This year, there were three winners in the field of human research: The race was won by Matthew Betts' team from the Institute for Cognitive Neurology and Dementia Research at the OVGU and Valentina Perosa et al. and Dr. Matthias Stangl et al..
In the subsequent business meeting, the members discussed the future of the imaging platform and the Magdeburg initiative in the excellence competition.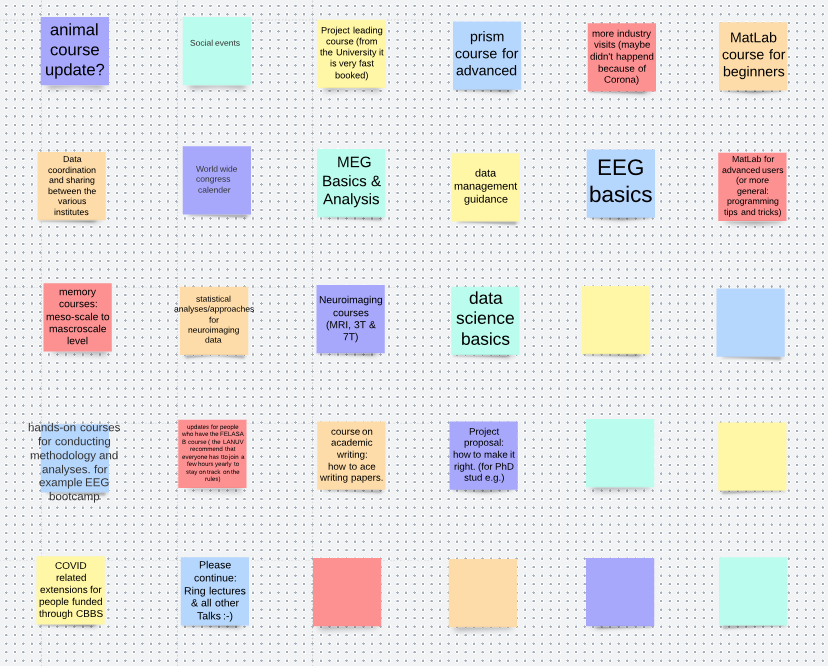 Moreover, the CBBS graduate program provided information for the Magdeburg PhD/MD candidates and Postdocs and discussed with them the perspectives of the cbbs graduate program.
Over 100 members and guests took part in the hybrid event.