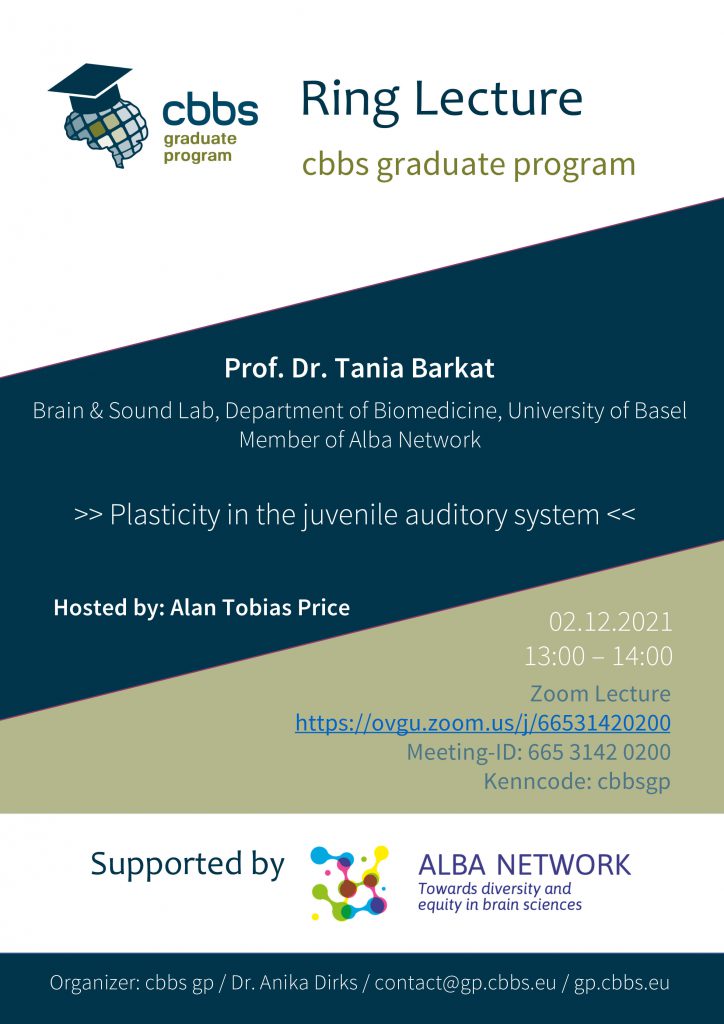 For the last cbbs gp Ringlecture in 2021, we invited our first external guest speaker and ALBA network member Prof. Dr. Tania Barkat from Brain & Sound Lab, Department of Biomedicine, University of Basel. She gave a talk on: "Plasticity in the juvenile auditory system" and gave very honest insights into her life as female scientist.
The scientific lecture was rounded off by a contribution from Dr. Keerthana Iyer, who – as an employee of the ALBA network – briefly introduced the ALBA network to the young scientists present.

More information about the ALBA network – towards diversity and equity in brain sciences: https://www.alba.network
Acknowledgement
Many thanks to our guest Prof. Dr. Tania Barkat for a very open and honest discussion.
Moreover, we thank Dr. Keerthana Iyer for her nice introduction of the ALBA network.
Finally, we would like to thank our chair from cbbs gp, Toby Price.